Home
Northamptonshire Honorary Vice-Presidents Bowling Association
Was founded in 1964 with a simple objective to "promote any activity in connection with the level green game of bowls" with an annual subscription of £1.25 and initial membership of 69. The first Chairman was B H Harris who served for 2 years.
"The Harris Cup" was born in 1966 and over the years established itself as a popular part of the Northamptonshire Outdoor Bowling Season. The first winners were a team from Abington WJ Jennings, SJ Stone, S Evans & AF Knight.
The membership grew over the years to around 1,000 members in the 90's with fixtures against other VP's, Patrons, Bowling Associations and Clubs.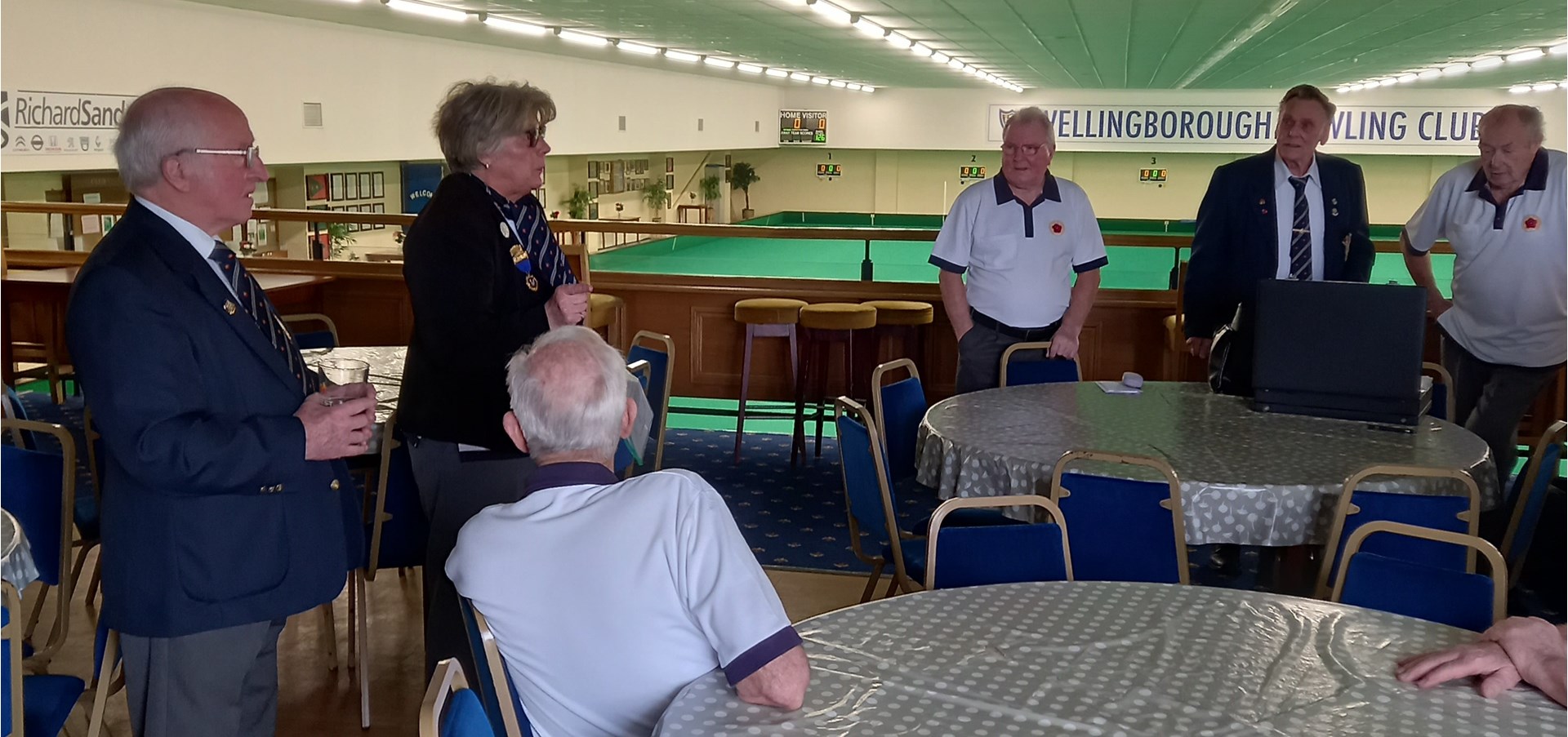 As with many sports Covid (2020/21) adversely impacted the playing of Bowls and the VP's were not immune from this.
In 2022 as is the way with our Great game of bowls a new NHVPBA committee was formed with a true Phoenix spirit to allow Bowlers to yet again enjoy being part of VP's family as members of NHVPBA.
At the final indoor fixture of the season against Wellingborough Bowling Club - Northamptonshire Bowls (wellbowls.com) the NHVPBA Chairman Mr Lovesy and Administrator Mrs Humphries were delighted to announce
1) there is a full outdoor season of fixtures arranged
2) the Harris Cup is back
3) the launch of this website; and
4) members need to put their name down early for the £16.50 Christmas Meal on Friday 24 November 2023 at Welcome | Northampton and District Indoor Bowling Association (ndiba.co.uk)